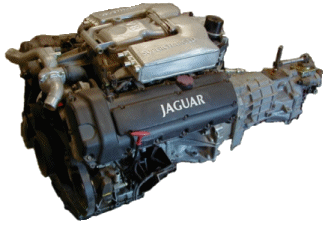 T56 6 Speed manual box, twin plate semi organic clutch, LSD is the chosen drive for our project track car. I first utilised this set up 18 years ago on my XJS Monaco, the engine pictured on the left was the actual engine used
Mesh grilles will be fitted to all apertures and the openings to the left and right of the main grilles which would normally have fog lights will be used to aid brake cooling and to pipe direct cool air to the air intake box
The car will be stripped out and roll cage fitted. Complete with racing seats and 4 or 6 point harnesses. Where the back seat was will be used to accommodate the 2 NOS bottles!
The bonnet/hood has had an air scoop fitted this will aid engine cooling and also looks pretty cool!
The bonnet/hood and wings have been made all in steel. We are considering re-producing these items in GRP if demand is great enough.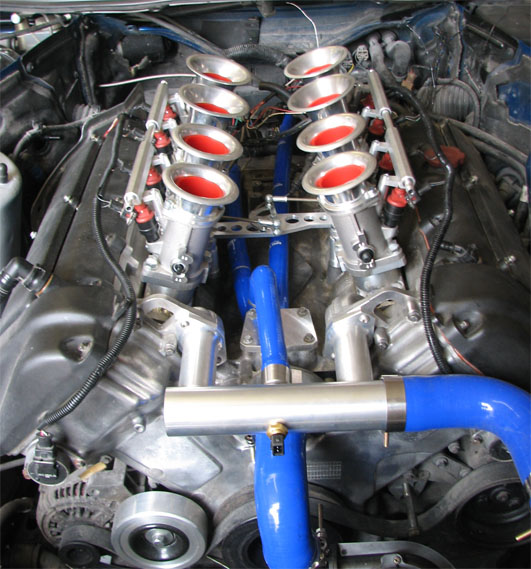 The engine has had the inlet manifold and throttle body removed and now four twin Jenvey throttle bodies now sit.
Other removed items have been air con, water pump, thermostat tower, ABS, fan assembly, radiator, oil cooler.
A bespoke 60mm aluminium radiator will be fitted with twin Pacet Fans, the water will be pushed around by an electric Davies Craig digitally controlled water pump. Larger oil cooler will be fitted.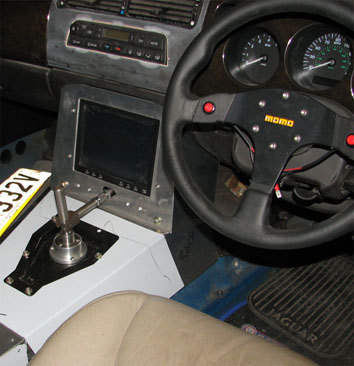 The interior will be re-painted silver and dash items and surrounds will be carbon fibre. Here you can see the 8" monitor attached to the XK's ECU and computer system