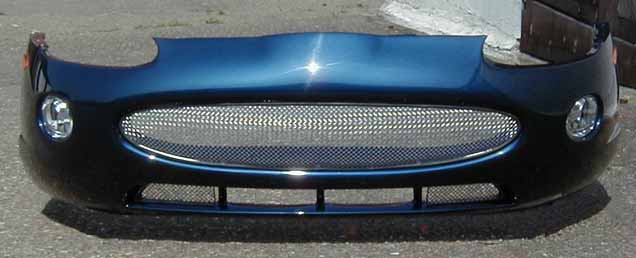 These bumpers require a good amount of prep before painting, this is why they are so cheap. It will be down to you the customer to sort any imperfections, make sure the body shop you are using are well versed in fitting copy GRP panels!
The bumper will arrive fully trimmed in gelcoat finish the grille openings will not be cut out, this is to keep the price low.
An additional cost of £100.00 will be added if you require the fog lights and vent apertures cut out and the mounting brackets fitted.
If you wish the side markers cut out as well this will be an additional £30 as most people prefer to fill these over.
As you look at the bumper on the right there is a slight twist to the panel, we recommend you bolt the front section on first then bring the sides up to bolt to the wings, this way you will have no problem getting a good panel gap