| Home | Products |Customer Cars | Contact Us |
LED Light Rings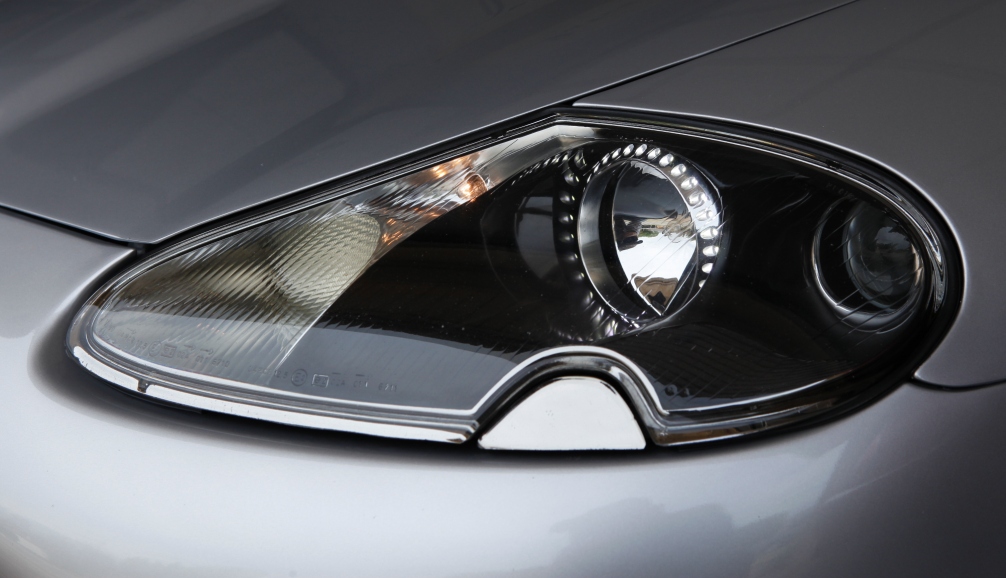 Paragon was the first to develope this light ring creating a very nice effect for the Jaguar XK (X100). We have had our own PCBs produced and have made the surround out of aluminium which is then highly polished.
The power comes from the side light circuit and comes on with the side lights or with all lights. A seperate loom can be supplied if you wish the rings to come on as " Daytime Driving Lights" (DRLs). The night time effect is fantastic with the dip beam to the left (pictured below) being separate from the ring to give a quad light effect.
Fitting the light ring is very simple, just remove the light unit, separate the glass assembly from the main light unit via the clips and fit the ring in place.
This unit will fit all model years 1996 - 2005 XK8 and XKR with or without Xenon lights
£200 Pair
Rear Jewel Light Conversion

If I was to recommend just one thing to modify your existing XK, to give a much more modern appearance it would be a rear light conversion, also adding the boot plinth is a good improvement. Everything can be carried out by ourselves for £1150. which includes fitting, painting and all wiring alterations or just the light conversion for £800.
The rear light conversion involves the removal of the existing light and the cutting out of the rear mounting panel. This is then replaced with an original jaguar mounting plate to take the later style jewel lights. The light aperture is masked, painted and sealed making it water tight. Then the wiring is altered to accept the new light plug connections
.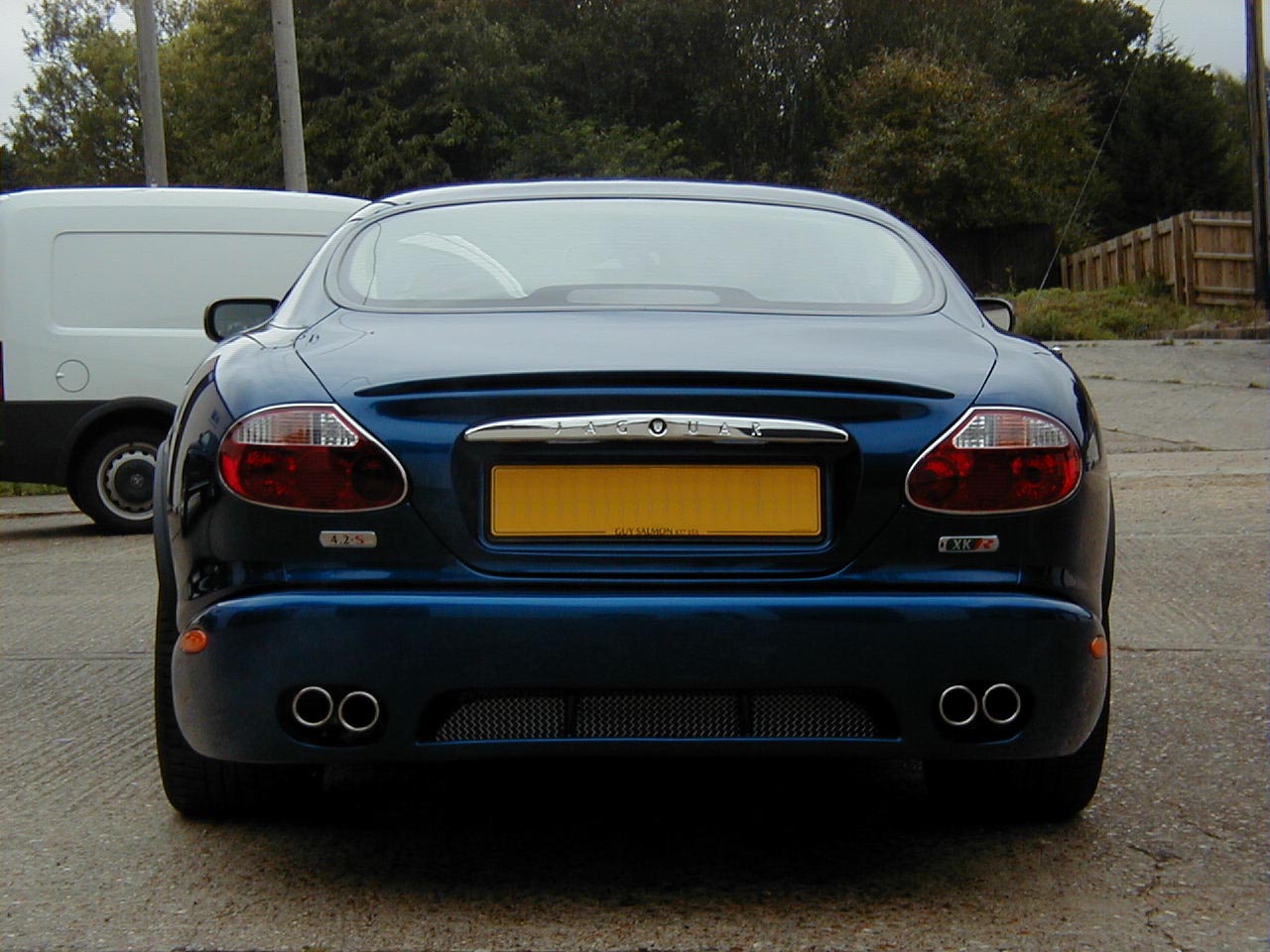 The interior boot trim can be modified or a new item purchased to clear the new light covers to give an original look, finishing the appearance inside and out to give the 2005 design.
Recently it has become very difficult to obtain the internal panels to do the light conversions and the price from Jaguar has tripled. To overcome this Paragon has created its own panels from composite. These panels are a copy of the original with the apertur cut and holes drilled.
£150 for the pair
XF Rear Light Conversion

More information click on the picture above
Page Designed and Maintained by
Paragon© 2019