Engine Upgrades and Detailing
The two pictures below are of the same engine in the same car.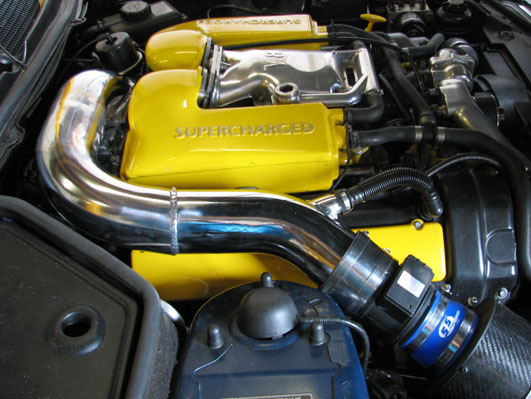 c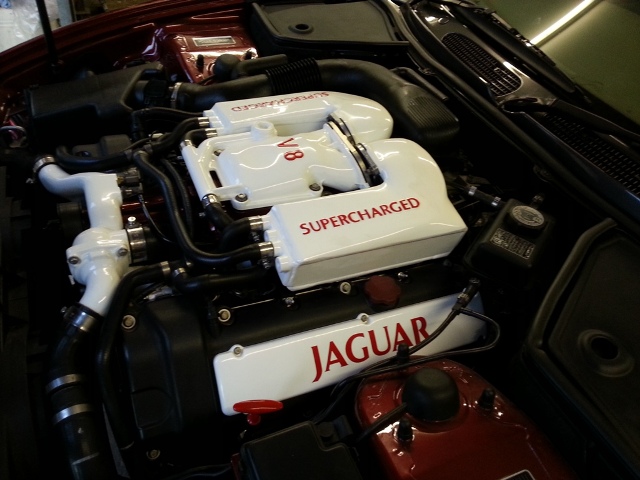 This shows what can be achieved (Click here for more images)
Silicone Hose Sets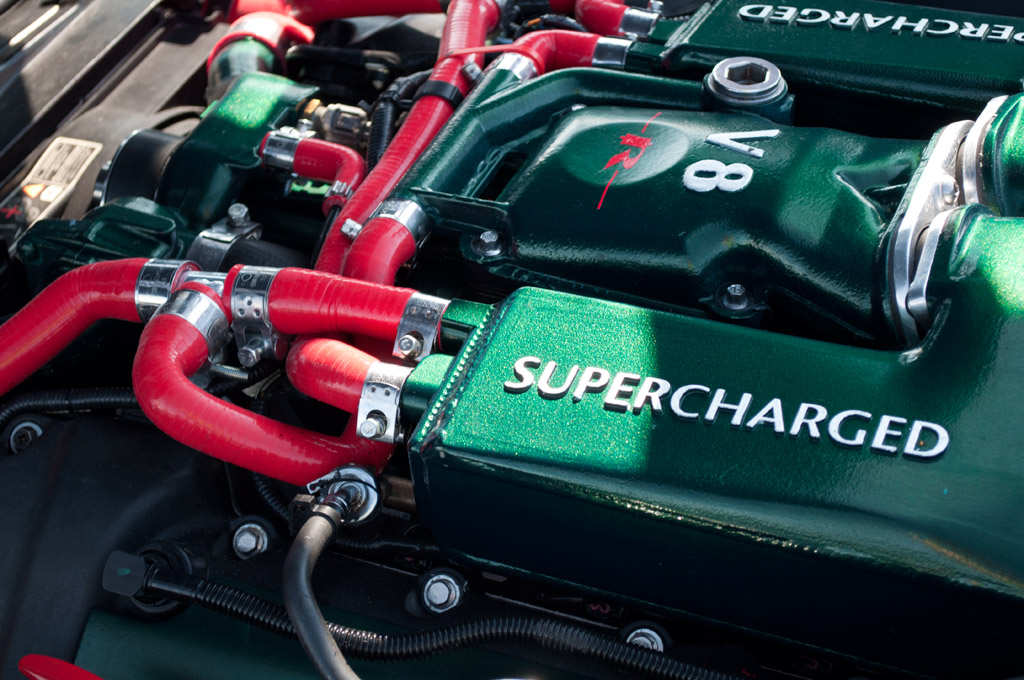 Full Silicone Hose Kits are now available for the XKR and XK8
These hoses can come in standard colours RED BLUE and BLACK, other colours are available but will incur an extra charge
A full set of XKR silicone water hoses costs £500 if you require the valley hoses this will be an additional £90.
The set also includes alloy T conections.
XK8 Hoses sets £240 with valley hoses £330
W2 Mikalor clamps can be supplied at extra cost.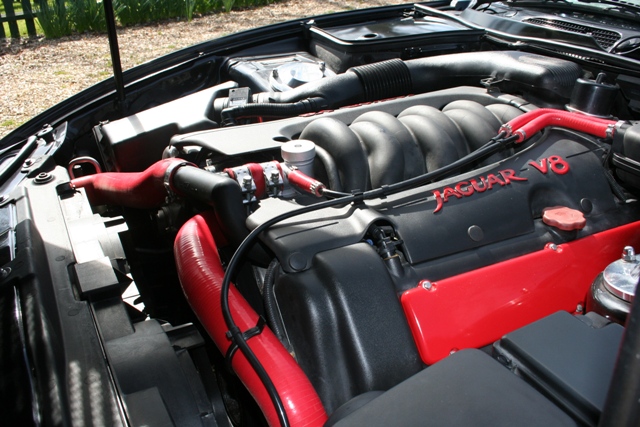 Lower Supercharger Pulley Upgrade
To do this upgrade we use your exisitng pulley and machine it so the new larger pulley can be bolted on. This is a good and econimical way of boosting your midrange power, it is claimed an increase of 35BHP is expected.
Supplied, Machined, Fitted
4.0 £650
4.2 £700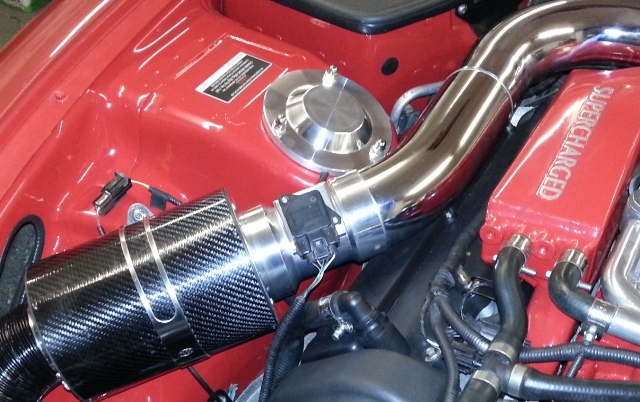 This particular pipe is for the AJ27 engine and on, you can see the billet turned MAF body which can take the sensor, this does have to be used on 4.2 XKs unless a plastic body is used from the earlier 4.0. A complete setup as above costs £750, for this you get the aluminium pipe, MAF body, Paragon flange fittings, Carbon Air Box and ducting (Not the elbow to the throttle body)
These aluminium induction pipes increase air flow and can be piped to the front of the car to perform a true cold air intake.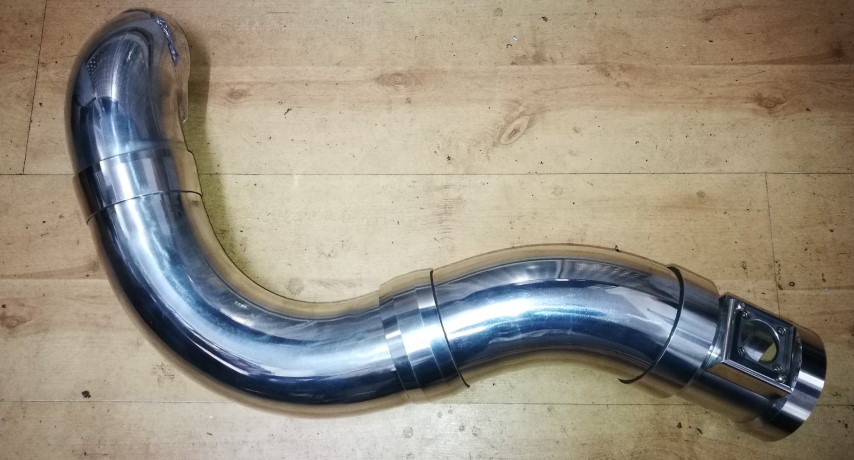 The above pipe complete with throttle elbow £600
With the carbon air box and fittings £950
Carbon Fibre air boxes and Paragons own flange set up is used to attach the air flow meter to the box as pictured below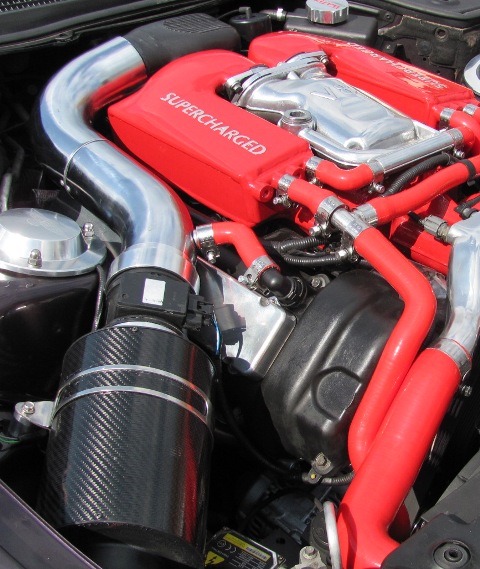 A typical set up as shown (AJ26) will cost £600 for this you get the aluminium air pipe the carbon air box and Paragons flange fittings.
Items can be bought seperate and fitted to standard systems, if you want just the induction pipe which can be connected to the original air box, this will cost £250.
Induction pipes can be custom made to your own requirements